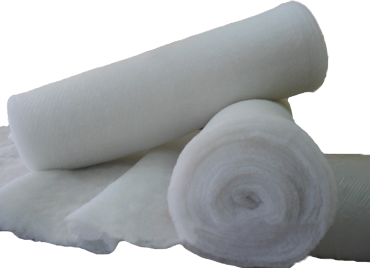 Types
of heaters, used in the manufacture
01.09.15
Sintepon - a non-woven fabric, which retains heat well. The material has the ability to recover shape.

Sintepuh - a non-woven material consisting of a plurality of fine polyester fibers. These fibers have cavities (microscopic, water can not penetrate into them), in addition, they are well impregnated with silicone to achieve even greater flexibility. Each individual filaments twisted into a spiral and with neighboring stseplivaetsya. Through this linkage, the material becomes elastic and warm, because there are air cushions that create additional heat. Note not used in the production of adhesive and other harmful substances to form a web.

In place sintepon came: hollofayber, Thinsulate
What to prefer?
The advantage of synthetic insulators is that they are hypoallergenic, they do not start microorganisms (Clamp et al.), And even clothing with various "Fiber" ("Fiber" means "filament") inside better holds its shape is not deformed by washings keep warm and not let the cold air inside.

Thinsulate
It is considered one of the best insulation at the moment, in its termosberegayuschim properties is feathers. It consists of very fine fibers, great heat-trapping, overalls and jackets tinsuleyte - light, thin and warm. It does not deform when washing is able to warm at strong frosts, provided that the person is moving, preferably active. Tinsuleyte to sew clothes for sportsmen, oil, climbers. Generally clothes tinsuleyte is not cheap. The permissible temperature range for the Thinsulate: up to -30 °. Care: machine wash to spin at 40 °.

Hollofayber, fayberskin, Fibertech, polifayber, izosoft ...

Synthetic insulation made from fibers having the form of balls, springs, etc. The beads, spirals or springs are not connected with each other and contain a cavity, so the product holds its shape well. For a small price you buy a good suit can withstand temperatures down to -25 °.
Care: machine wash to spin at 40 °.

In general, the choice is yours. Remember that snowsuit not you buy yourself a baby who needs to be comfortable in your favorite marching uniforms.